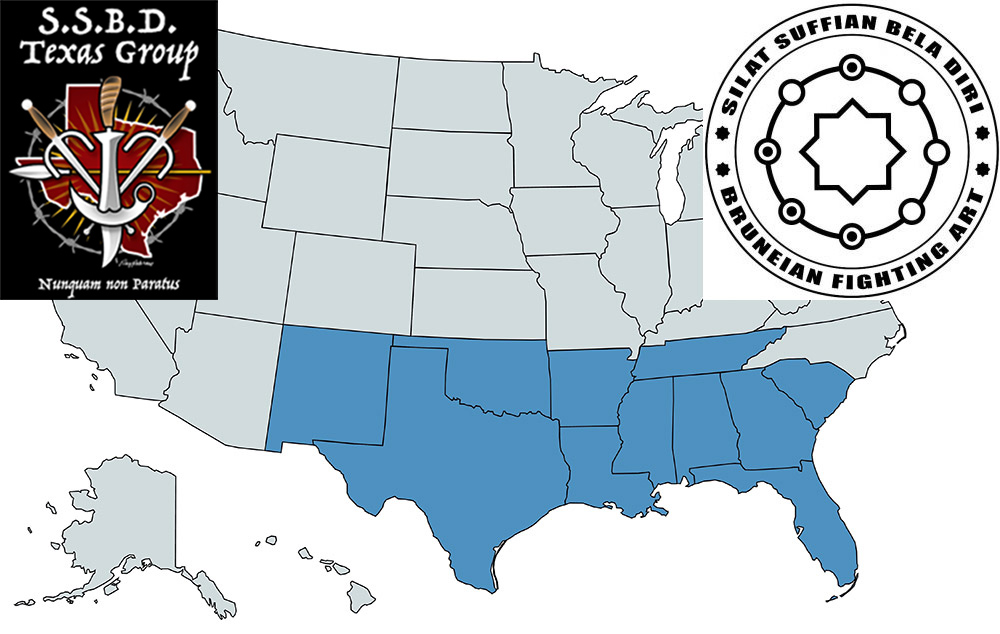 HCK Inc. is the SSBD coordinating organization, SSBD Texas, for the Southern USA from Texas to Florida. Along with our annual Seminars hosted in New Braunfels (central Texas) during the month of August each year, ongoing remote training is offered for beginners through advanced students with SSBD. 

The "A" group course is for beginners through intermediate students within SSBD and is a great way to get training in this exciting and dynamic system. This is the perfect starting point in becoming prepared for your first Seminar and to possibly train with Maul Mornie in the future. It includes a weekly 2 hour Virtual class with Silat Suffian Americas, which is the recognized and licensed organization providing SSBD training throughout North America. Students have the ability to access a recording of this class in the event that they miss the actual broadcast.

For information about training opportunities and/or hosting a clinic within the SSBD Texas group's area contact;
Nick Smith
email: runenick63@gmail.com
text: (830) 708-8580
Silat Suffian Bela Diri- SSBD

Silat is a collective word for a class of indigenous martial arts from the geo-cultural area of Southeast Asia, more precisely in the Indonesian Archipelago, a region known locally as Nusantara. It is traditionally practiced in Brunei, Indonesia, Malaysia, Singapore, portions of the Philippines, the southern part of Thailand and central part of Vietnam. There are hundreds of different styles (aliran) and schools (perguruan) but they tend to focus either on strikes, joint manipulation, weaponry, or some combination thereof.  

Our 2021 Camp has not been confirmed due to Covid-19, however SSBD Texas is planning to host a multi day camp in August. This camp could also receive "guest" instruction from Maul Mornie via Zoom. We will be in a full gym with two massive HD projector screens and surround sound audio system. The exact dates, once confirmed, will be announced later but the tentative dates are August 14th-15th.

Our classes and workshops are conducted with strict adherence to the guidelines and format established by Maul Mornie for the Licensed Group Leaders within Silat Suffian Americas. You may see videos of his training at MAUL565 on YouTube. These classes and workshops are held throughout the year by Hill Country Karate. Please check our events page for upcoming events.